Products & Services
Our products are also available fully "As a Service", including both the softare & the required hardware.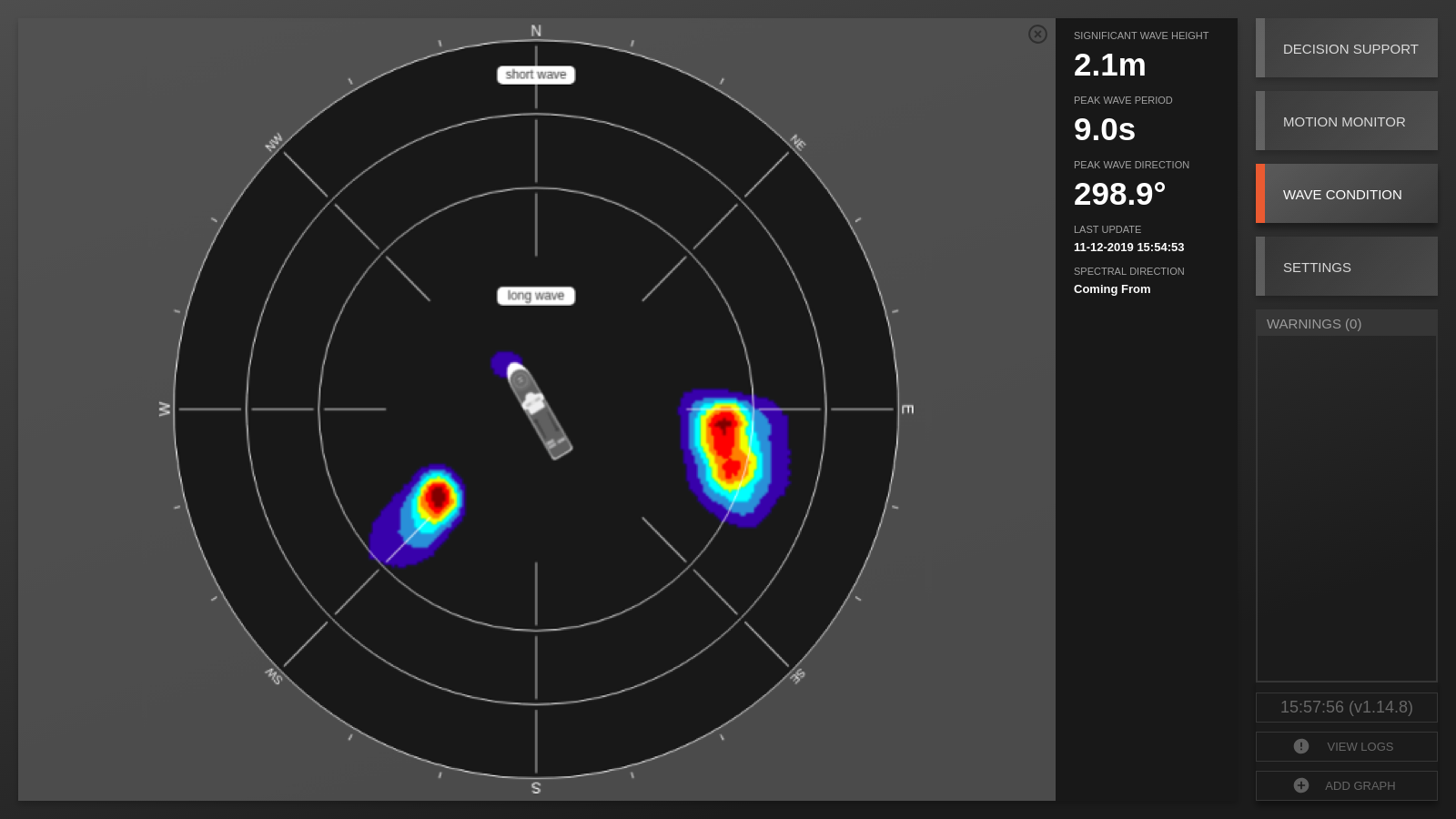 Significant Wave Height
Peak Wave Period
Peak Wave Direction
2D Wave Spectrum
Current Speed & Direction*
Heading Advice*
Output Data Logging*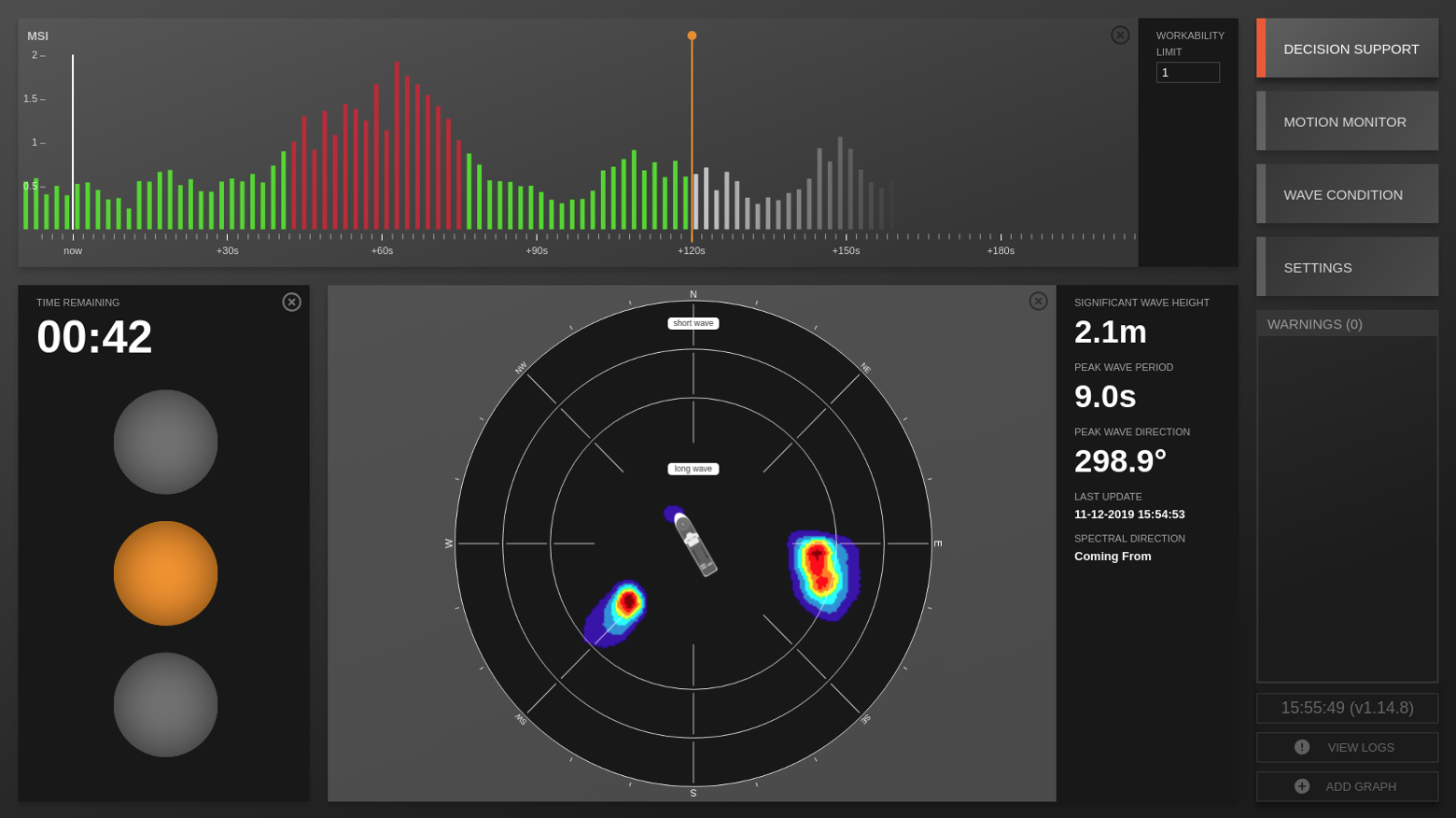 WaveAnalyser +
Wave Prediction
Ship Motion Prediction
Dual Radar Input*
Custom Interface Integration*
Try it out!
"As a Service"
WavePredictor +
All required hardware
Premium support (24/7)
Complete features overview